This variant is currently sold out.
A quick fuel fix on-the-go, the pouches make our Chia puddings ideal to travel with and they're super quick to make, (under 2 minutes) just add water.
Our flavour combinations make this range a sweet indulgent treat, and like all of our products, they are made only with natural, plant-based, gluten-free ingredients specifically chosen to get the right combination of natural nutrients to kick-start your day. They also contain your recommended daily dose of Omega 3 (2.9g) per pack.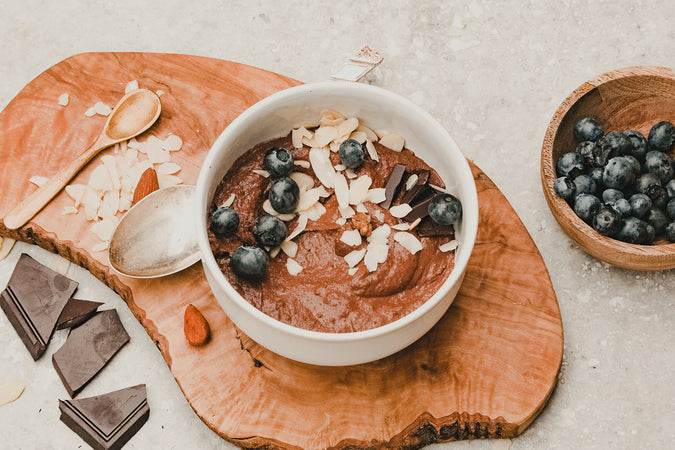 Follow us