Vegan Pancakes using our Cacao Teff Porridge
This amazing vegan pancake recipe is so easy and so delicious. We promise they taste just as good as they look and will be ready in only a few minutes. Please find the ingredients and recipe below:

Ingredients:
- 1 sachet of Mindfuel cacao teff porridge .
- 1 banana
- 150g flour
- 250ml of oat milk
- 1 teaspoon Baking powder

Recipe:
- Mix all the ingredients until you get a homogeneous paste.
- In a hot, oiled pan, pour a ladle of dough to form a round pancake.
- When small bubbles appear, turn the pancake and cook the other side for about a minute

Enjoy!
Read more
Comments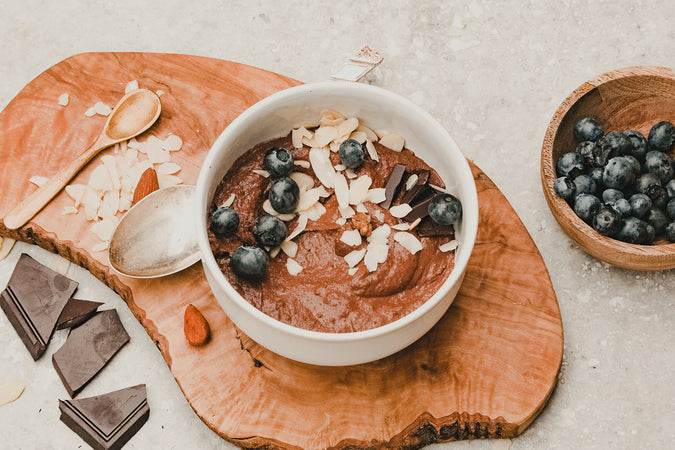 Follow us